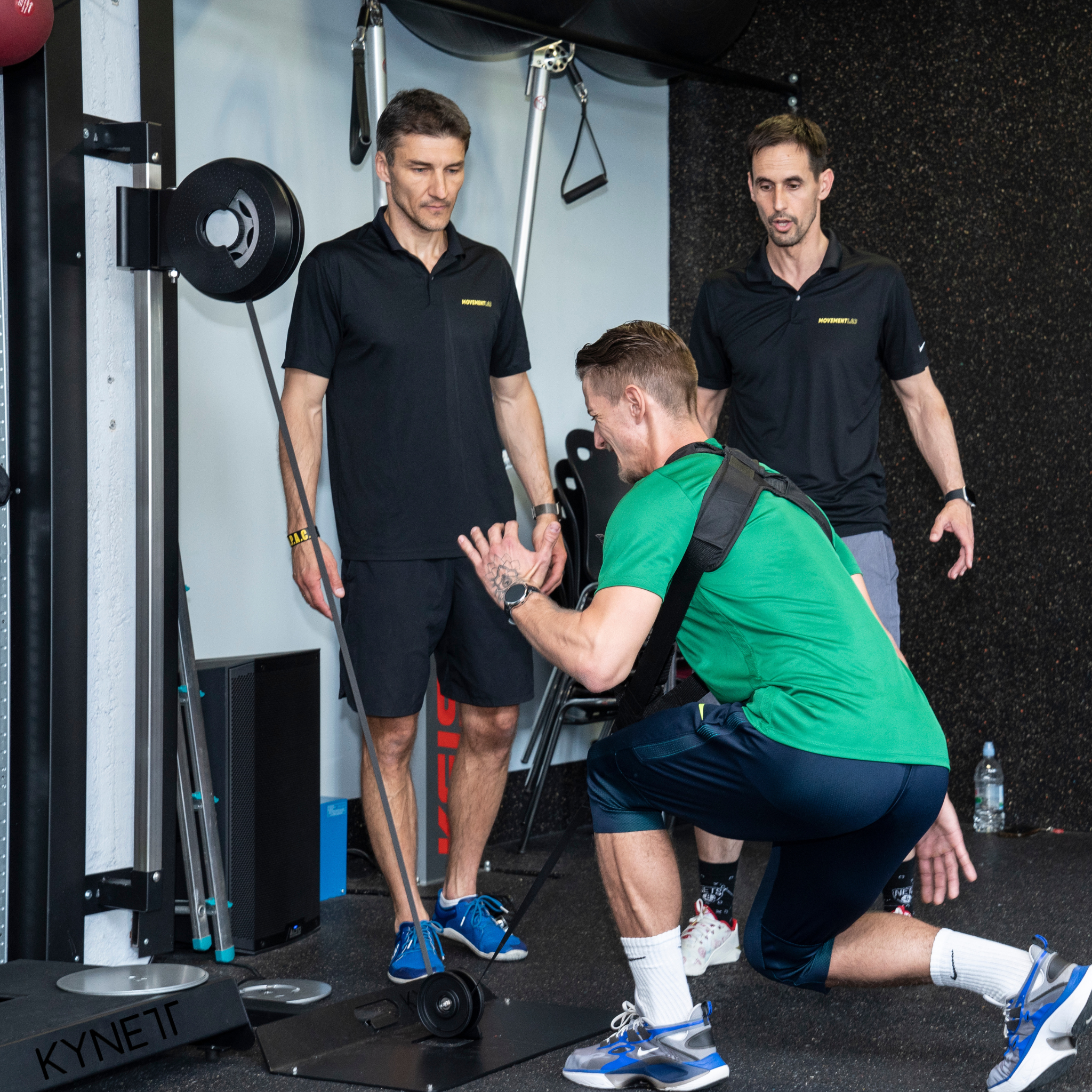 Flywheel training for commercial use
Kynett can offer many options for strength and conditioning facilities, fitness studios, government fitness programs or school athletics. Are you a purchasing agent? With our wide range of products we can meet your wishes and needs. In addition, Kynett has special discount pricing programs when larger volumes of flywheel equipment are purchased. Learn more about flywheel trainining below or contact us at info@kynett.com. 
 Looking for new equipment?
Are you looking for new equipment to expand your training range? A collaboration with Kynett is the solution! We think along with you to find the best possible solution, we are active worldwide and offer high-quality equipment. Contact us via the contact form and we will contact you to discuss a possible agreement.
Addtitional advantage

Kynett have the best flywheel training cost-proposition in the market.
Compact flywheel training equipment
In addition to the scientific reason, we have another important advantage of flywheel training. Training with a Kynett flywheel device is possible in less than 2 square meters. By listening carefully to the wishes of the customer and delving even deeper into everything concerning flywheel training, Kynett has now expanded it's range with different Kynett devices and various accessories that make training with Kynett even more challenging.
Additional advantage

The production and assembly of the Kynett devices is done in-house with modern production equipment and is entirely located in the Netherlands.
Kynett Flywheel Training equipment
Contact us
Curious how flywheel training can contribute? View our products or contact us! We like to think along with you.
By listening carefully to the wishes of the customer and by gaining more in-depth knowledge about everything concerning flywheel training, Kynett has expanded its range with various mobile devices and accessories which make training with Kynett even more fun, more intensive and more challenging. Moreover, the production and assembly is all carried out inhouse and is entirely located in the Netherlands.
Flywheel training is a unique development in sports and physical therapy. Training with a flywheel is also called kinetic training. Instead of traditional weights, the training is done with a rotating disc. In the concentric phase, the flywheel starts and accelerates by means of pulling a webbing. When the webbing is completely unwound, so much kinetic energy has now been built up that the webbing will roll itself up again, just like the well-known yo-yo. The goal is to bring the flywheel to a stop and then start it up again with a concentric movement. So the resistance you experience is not caused by gravity, but by inertia, also called mass inertia or (rotational) kinetic energy. The harder you pull, the harder the flywheel will spin and the more inertia will occur. To then brake the flywheel you will need quite some (eccentric) force!
Eccentric training improves strength, speed, power and performance related skills such as jump height and running speed to a greater extent than concentric or traditional training. But what do we mean by eccentric training and eccentric overload? Lifting a weight with your biceps is a good example of a concentric movement. Your muscles become shorter and therefore lift the weight to the ceiling. As you lengthen your muscles again, the weight returns to the starting position. Lengthening the muscles and thus lowering the weight is called an eccentric movement. Flywheel training exercises are also more multifunctional, because at the beginning of the eccentric phase, you have to slow down and stay balanced. This will train more muscles (including your abdominal muscles) and improve your balance.
With all of our products, you are able to train your entire body. On the website there are a number of instructional videos. It is very easy to think up and try sport specific exercises yourself, think tennis, boxing, golf etc.
You can easily order via our webshop. But if you prefer personal contact, please send an e-mail to info@kynett.com
Other interesting use cases
Flywheel Training for personal trainers
Read use case
Flywheel training for physiotherapists
Read use case
What is flywheeltraining?
Read use case